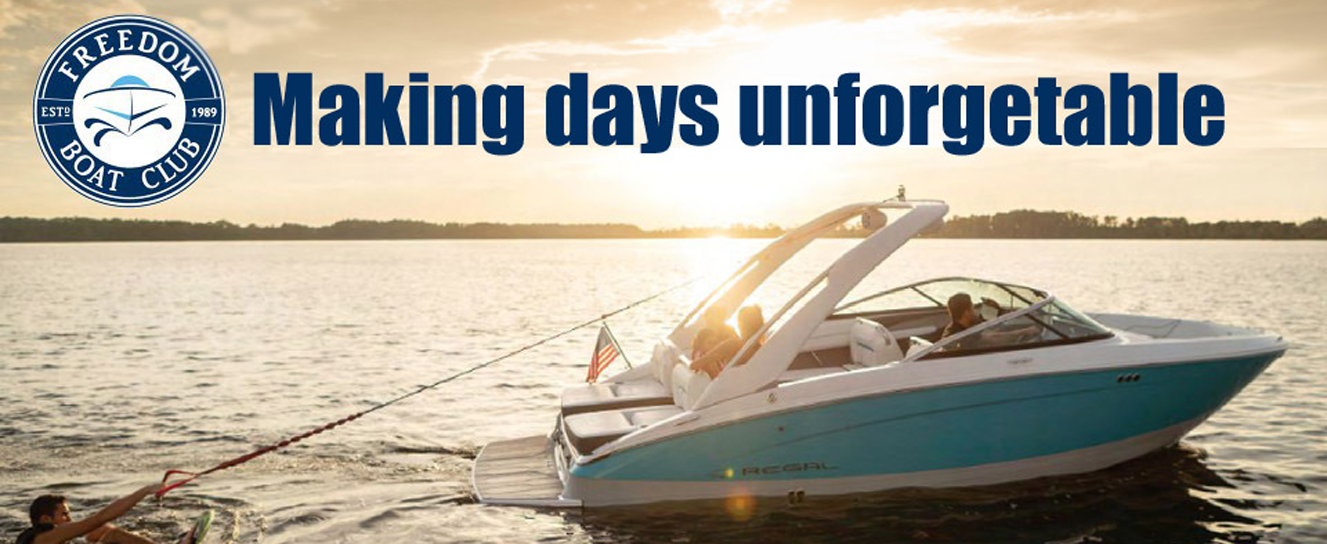 BOATING MADE SIMPLE
Freedom Boat Club members are changing the face of boating and boat ownership worldwide. Why pay the cost of new boat ownership... in both TIME and MONEY... when FBC Lake Conroe can do it all.
Members have their choice of NEW boats... they can use a ski boat today, a tritoon (or party ship with slide) tomorrow, and a center console for that last minute fishing trip.

And Members can use boats at more than 250+ sister Club locations.
Wherever we are... members have a boat waiting.
Call today (936) 262-0229.
BOAT AVILABILITY
With three ways to reserve a boat, you have unlimited access
The Mobile App is constanting being updated, so sometimes it may glitch... JUST use the ONLINE SCHEDULING SYSTEM.
GO TO: https://boatreservations.freedomboatclub.com/
If you are looking for help with Reservations,

Text MIKE TOUPS (281) 885-9050.
If you are looking for help with Advanced Training,

Text CAPTAIN JOHN FOSTER (936) 778-4344.